Your Partner for CAE - Computer Aided Engineering
LASSO is an engineering company, specialized in Computer Aided Engineering (CAE) as well as development and distribution of technical software. We strive to think one step ahead and provide unconventional solutions.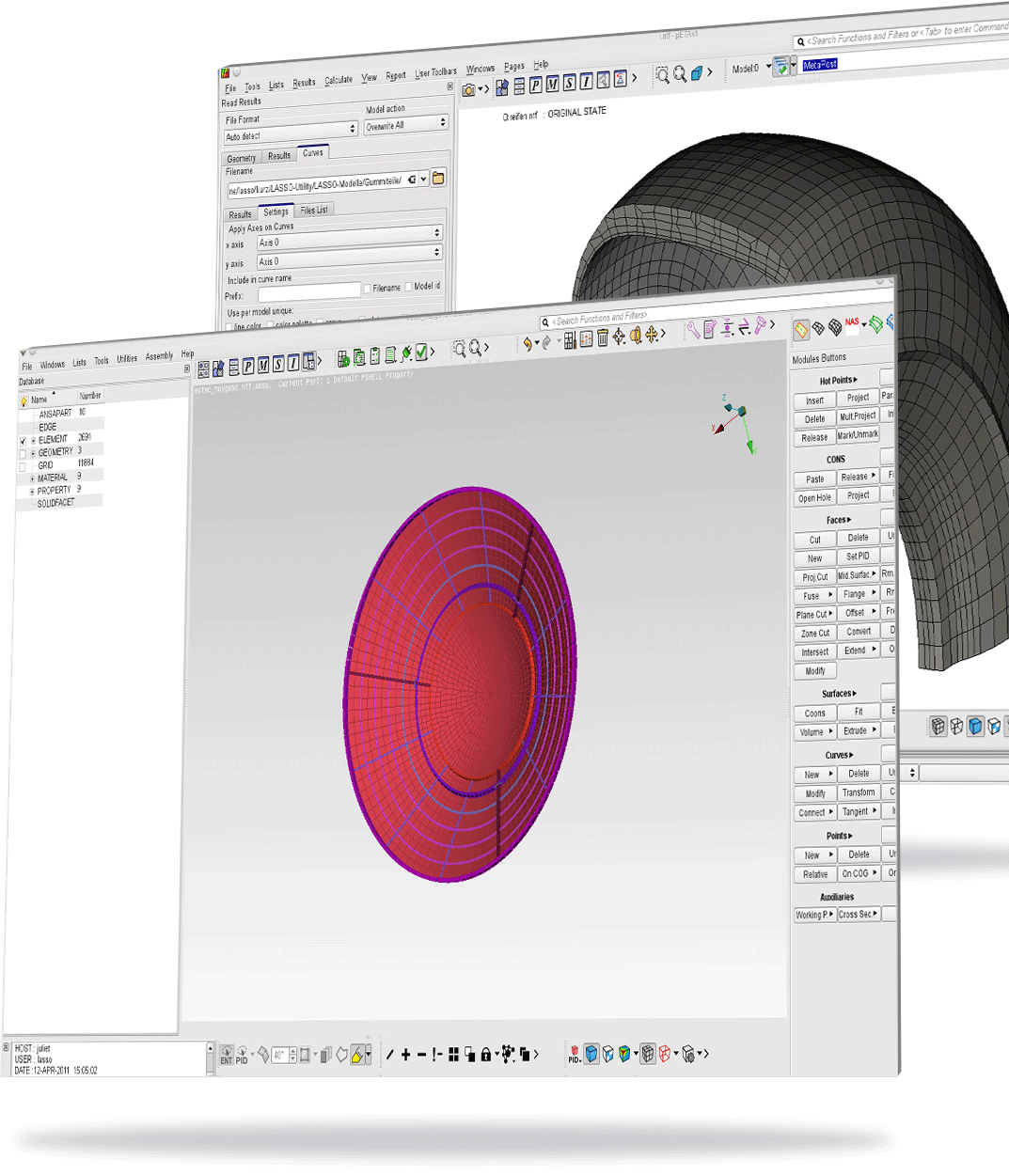 FEM software perfect on your needs
LASSO is the German distributor for BETA CAE Software ANSA, META, SPDRM, ELYPSIS etc.
The efficient fielding of ANSA in project management often not only requires knowledge of corresponding functions, but rather the development of procedures which establish tasks in a reasonable and efficient sequence. Further information for available programms can be found here:
Inhouse Training und Local Support

An effective working environment can only be realised when one gains complete knowledge of a programs full function spectrum. We provide certified seminars and workshops for the programms ANSA, META and SPDRM.
We support you in a wide range of applications
We develop the solutions of tomorrow for many industrial sectors. With our experience we can also provide individualized solutions for your project.
We offer exciting job positions and occupational opportunities for young as well as experienced professionals.

Apply for a position now.